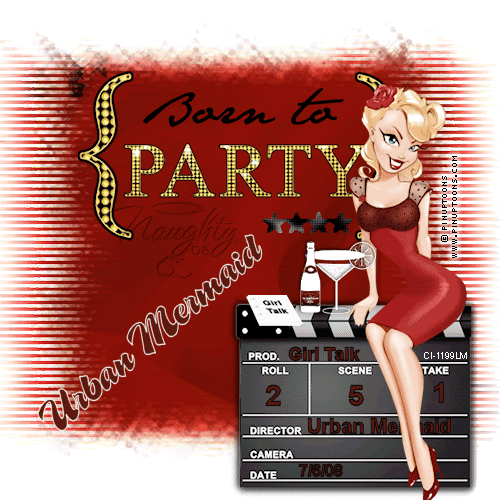 Check out this cool Sig Tag* that the talented Naughty Angel has created with my Tagger-Size SCRAPS & THE CITY - Sam kit!
Isn't it FABULOUS? She has used Word Art for the main heading, which looks like it's in lights. If you want to see your name in lights - the kit also contains the ALPHA I used to create this Word Art.
The Champagne bottle and cocktail glass are brushes that come with the kit in png & abr files, so you can use any color with them.
The clapper board is also a brush that comes with the kit, which can be re-colored or resized, You can use it for journaling, to create your own Word Art or simply as an embellishment.

If you want to make this Sig Tag yourself or try out some of the techniques used, you will find the tutorial HERE
SCRAPS & THE CITY - Sam
The Kit:
Papers:
SCRAPS & THE CITY - Sam Tagger Size Kit is available from Sweetnsassydigiscrappers for ONLY $4.99 HERE
NOTE: For Scrapbooking projects you will need the regular size kit available HERE
*SIG TAGS: Sig Tag stands for Signature Tag and is an image (sometimes animated) which is used to personalize e-mail messages and forum posts. Naughty Angel specializes in creating these Tags using Paint Shop Pro and writing tutorials explaining how to make them. Scrapbooking kits & Tubes (PSP Clip Art) are great tools for creating these.